We analyse, prototype and optimize the user experience of your products and services
Need an interactive prototype?
New & existing products
Interactive prototypes
Website, mobile & desktop
Validation through user testing
Looking for a help with testing?
Designing test scenarios
Recruiting participants
Unmoderated testing
In-person or remote testing
Analysis & recommendations
Want to extend your knowledge?
Agile & UX workshop
Usability testing workshop
Custom on-site courses
Consulting UX trajectory
Service design coaching
How we helped our customers
Telenet: Validating marketing campaigns in only 5 days
Van In: Continuous remote unmoderated user testing
Platform for remote unmoderated testing
Workshop on setting up test scenario
Workshop on gathering insights from recorded sessions
"It is necessary to have a deep understanding of the product and its users, to discuss the videos from the user tests, and push through with improvements and changes".
Dentsply-Sirona: Building and user testing interactive prototypes for implantology
Prototyped web interface for ordering an implant planning
Redesigned workflow to improve in-product education
Yearly subscription for user testing platform for conducting remote moderated usability tests with dentists and surgeons worldwide
Hans Meeus, Product manager, MySimplant
Feweb: 1 day workshops to improve knowledge of user experience & user testing
Using UX methods in agile environment
Usability testing: in-person, remote, moderated and unmoderated
Prototyping web and mobile with Axure RP
Feweb conference 2017: Designing chatbots 101
Patrick Marck, Director at Feweb
Why our customers depend on us
"Great CRO tool with excellent assistance & customer support. User-friendly, result driven & easy to set-up. Even without having experience with user testing and not having a professional panel, you can easily use this tool and set up user testings. UXprobe provided an excellent customer support and no effort was too much for them."
"I had done user testing in the past, but it takes a lot of time and effort: taking notes, making screenshots, collecting data. UXprobe gave me the opportunity to perform real user testing in a simple and independent way. Everything is recorded, the results are structured. I learn a lot and save a lot of time."
"UXprobe is a great tool to collect meaningful customer insights and feedback on the UX of your online platform: extremely easy to use, both for the end users remote testing your application and the team processing the results. All of this, together with excellent support and service."
Customers we recently helped
You want to improve your website, app or desktop software but need some help to get you started?
Contact us and we'll make you a free offer based on your personal needs
User experience (UX) is key in the development of any solution. That's why startup accelerator Start it @KBC asked us to introduce their startups in the fascinating world of UX. Having been accelerated by Start it @KBC ourselves in 2013, it is with great pleasure that...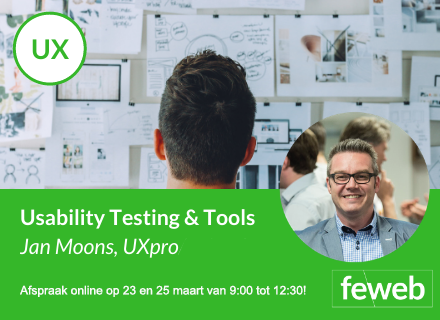 In deze opleiding leer je hands on wat usability en usability testing inhoudt. We plannen een usability test, inclusief het analyseren en rapporteren van de resultaten. Afspraak online op 23 en 25 maart telkens van 9.00 tot 12.30! Programma Wat is usability? Het...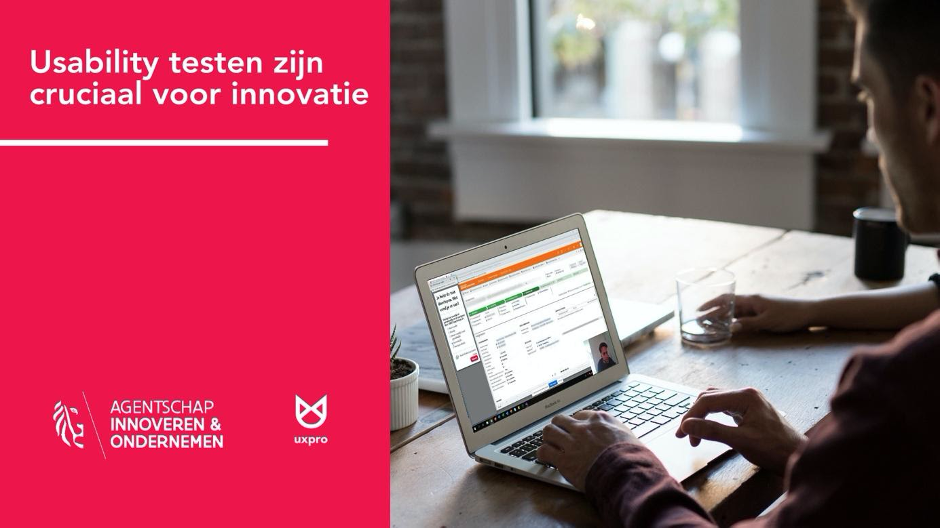 Het Agentschap voor Innoveren & Ondernemen (VLAIO) is het aanspreekpunt voor alle ondernemers in Vlaanderen. VLAIO stimuleert en ondersteunt innovatie en ondernemerschap en draagt bij aan een gunstig ondernemersklimaat. Het agentschap maakt gebruik van een CRM- en...