We analyse, prototype and optimize the user experience
of your products and services
Need an interactive prototype?
New & existing products
Interactive prototypes
Website, mobile & desktop
Validation through user testing
Looking for a help with testing?
Designing test scenarios
Recruiting participants
Unmoderated testing
In-person or remote testing
Analysis & recommendations
Want to extend your knowledge?
Agile & UX workshop
Usability testing workshop
Custom on-site courses
Consulting UX trajectory
Service design coaching
How we helped our customers
Telenet: Validating marketing campaigns in only 5 days
Van In: Continuous remote unmoderated user testing
Platform for remote unmoderated testing
Workshop on setting up test scenario
Workshop on gathering insights from recorded sessions
"It is necessary to have a deep understanding of the product and its users, to discuss the videos from the user tests, and push through with improvements and changes".
Dentsply-Sirona: Building and user testing interactive prototypes for implantology
Prototyped web interface for ordering an implant planning
Redesigned workflow to improve in-product education
Yearly subscription for user testing platform for conducting remote moderated usability tests with dentists and surgeons worldwide
Hans Meeus, Product manager, MySimplant
Feweb: 1 day workshops to improve knowledge of user experience & user testing
Using UX methods in agile environment
Usability testing: in-person, remote, moderated and unmoderated
Prototyping web and mobile with Axure RP
Feweb conference 2017: Designing chatbots 101
Patrick Marck, Director at Feweb
Why our customers depend on us
"Great CRO tool with excellent assistance & customer support. User-friendly, result driven & easy to set-up. Even without having experience with user testing and not having a professional panel, you can easily use this tool and set up user testings. UXprobe provided an excellent customer support and no effort was too much for them."
"I had done user testing in the past, but it takes a lot of time and effort: taking notes, making screenshots, collecting data. UXprobe gave me the opportunity to perform real user testing in a simple and independent way. Everything is recorded, the results are structured. I learn a lot and save a lot of time."
"UXprobe is a great tool to collect meaningful customer insights and feedback on the UX of your online platform: extremely easy to use, both for the end users remote testing your application and the team processing the results. All of this, together with excellent support and service."
Customers we recently helped
You want to improve your website, app or desktop software but need some help to get you started?
Contact us and we'll make you a free offer based on your personal needs
De Examencommissie secundair onderwijs geeft iedereen de kans om via zelfstudie en op eigen tempo een getuigschrift diploma secundair onderwijs te behalen. Wie deelneemt aan examens regelt alles vanop een digitaal platform: inschrijven voor een studierichting, examens...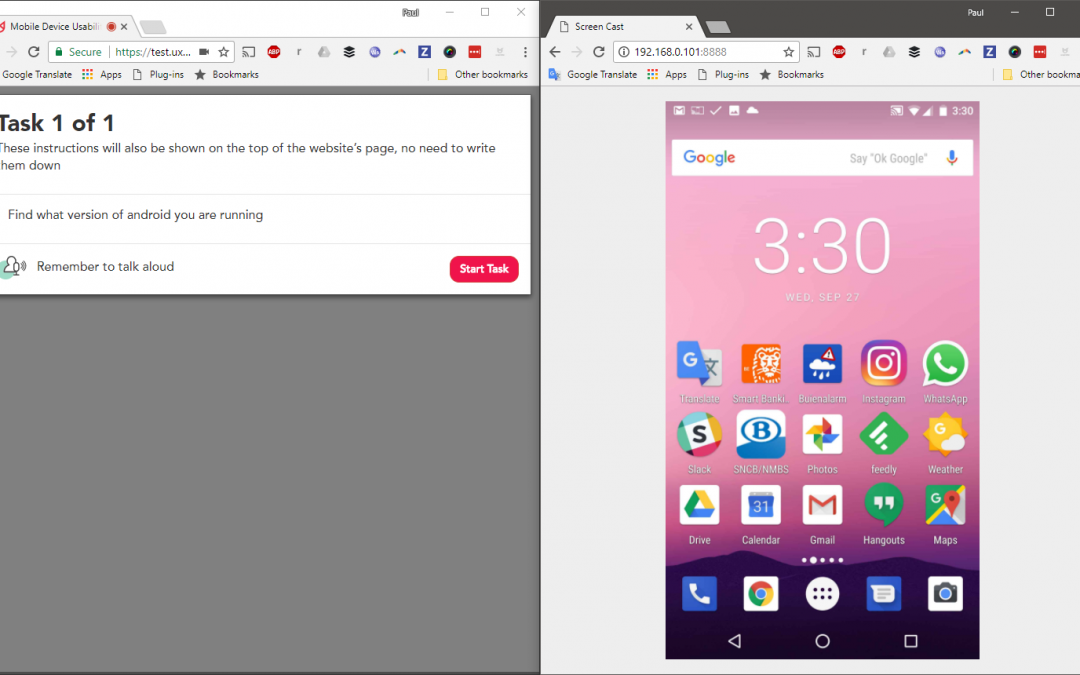 Intro Today, UXprobe is being used for testing all kinds of content on the web for different purposes - websites for competitor research, to launch a redesign or even for an academic research, design prototypes, white papers or anything that is accessible with an URL....
Bad UX Can Have Real Consequences Recently in Hawaii people had a very frightening and disturbing experience. They received an emergency message on their phones telling them to take shelter from an inbound ballistic missile.  Luckily this warning was sent by mistake...
Nijverheidsstraat 70
2160 Wommelgem
België
VAT: BE 0716.836.433
ING: BE29 3631.8287.6564
Pre-Seed funding smartly provided by