A Case Study about Crelan
Early user testing to take the right decisions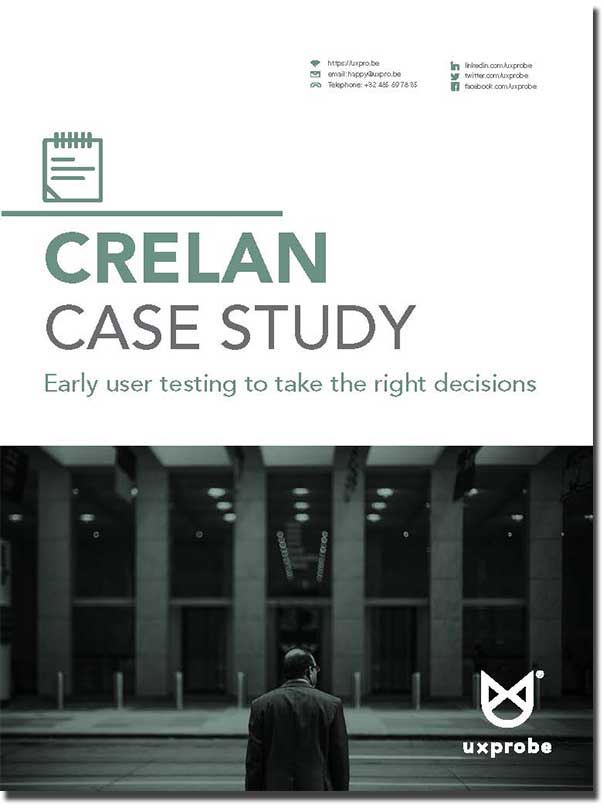 "For a designer, it is very exciting to be requested to design a website from scratch and to come up with brand new ideas. As experienced professionals, Prophets knew the potential risks behind this thrill."
In 2016, the Belgian bank Crelan asked their agency, Prophets, to completely redesign their website.
Prophets started a series of user tests: doing competitor research, gathering feedback about the current website and their proposed draft structure. All tests were done with only 1 tool: UXprobe.
This Case Study delivers all details of the project and the results of the user testing.
By reading the Case Study about Crelan, you will see:
 how Crelan used UXprobe for competitor research, discovering usability flaws on their favorite competitors' websites 
how you can gather valuable feedback using just a draft structure of your website to solve complex content needs
how you can test your own website before its redesign, with which Crelan discovered that there were still many aspects worth being kept
 how Crelan adjusted their user's journey into a flow that was much easier to follow